Like so many others, we woke up to incredible news on Saturday morning. Of course, that was the surprise announcement that Netflix released Schitt's Creek Season 6 on October 3… a few days earlier than expected.
Show creator Dan Levy, who stars as David Rose, tweeted that the final season, along with the hour-long Best Wishes, Warmest Regards documentary, was making an early arrival on Netflix in the U.S. and Canada.
Surprise! Season 6 & the Best Wishes, Warmest Regards documentary just dropped early on @netflix @Netflix_CA! Have a great weekend! ???? pic.twitter.com/QJZ8CWhyqH

— dan levy (@danjlevy) October 3, 2020
Okay, so it's only a few days earlier than the original scheduled release date of October 7. But as Moira Rose would say, now is not the time for pettifogging! Four extra days is four extra days. And we've been waiting months to properly binge-watch the last batch of episodes. (We've missed you, Galapagos Ted.)
If you haven't watched Schitt's Creek yet, now is the perfect time to get on board with this literally-flawless show. Also, serious question: How have you survived the past few months? We don't even remember how to communicate without David GIFs.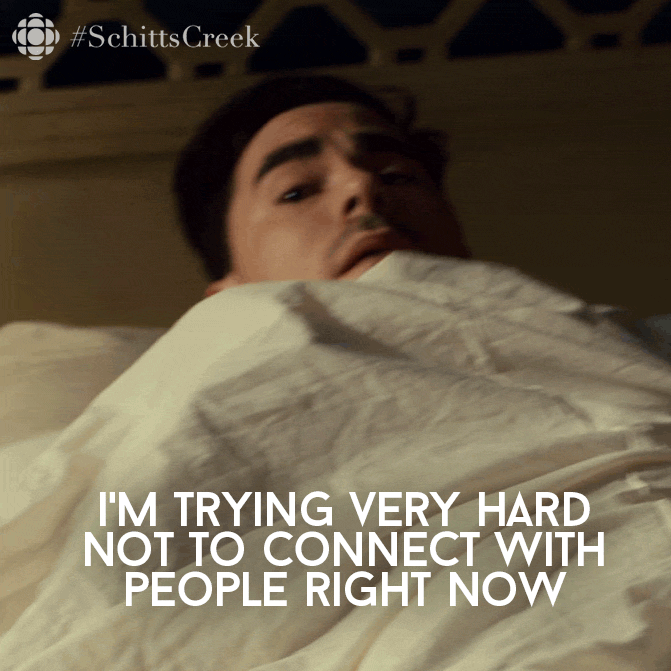 To what do we owe this early release? Maybe this is a little thank-you gift to the universe after the show swept the comedy category at this year's Emmys, winning Best Comedy along with all four key acting awards. Or maybe Moira took over the Netflix account and had an "oopsie-daisy."
Either way, if you need us this week, you can find us on the couch reliving every minute of the Rose family saga, from the first episode to the… er, happy ending.
Latest posts by Kara Wahlgren
(see all)