Hammer-wielding superhero (and pretty much everyone's hall pass) Chris Hemsworth just announced he's launching his own health and fitness app, Centr. And we couldn't be more excited about it, because it gives us an excuse to look at these Chris Hemsworth GIFs and call it "research." Our j-school professors are so proud.
What Is Centr?
Thor, we mean Hemsworth, teased the app on Twitter earlier this week, posting that Centr "gives you the same team of world-class experts in health & well-being who have inspired me to live a healthier & happier life." Hemsworth — who is married to actor, fitness author, and boxing and yoga enthusiast Elsa Pataky — crafted the app with the help of 21 experts, including Pataky, respected trainer Gunnar Peterson, and Hemsworth's personal trainer, Luke Zocchi.
The Centr app focuses on three pillars of health:
Fitness. Log your goals and the app will deliver HIIT, boxing, yoga, functional training, and MMA-inspired workouts from A-list trainers.
Nutrition. Get personalized meal plans and shopping lists designed by celebrity chefs. Hemsworth is vegan, so it's no surprise that vegan, vegetarian, pescatarian, and gluten-free options are available. If you've been thinking of going plant-based, the Centr app can walk you through it. Don't think you can build muscles on a vegan diet? Have you looked at Hemsworth? As Drax says in Infinity War, "This is a man. A handsome, muscular man… It's like a pirate had a baby with an angel."
Wellness. The app offers guided meditation, sleep visualization, confidence-building tips, and community support to help you briefly forget the world is a dumpster fire. It however, does not give you a $90 million net worth or Miley Cyrus as a sister-in-law. We checked.

Evidence-Based Science, a.k.a Chris Hemsworth GIFs
When you're embarking on a new fitness or nutrition plan, credibility is key. Is Hemsworth really qualified to be offering this kind of life advice? Let's go to the tapes.

Hmm. He seems unsure here. Does he really know anything about getting fit?

Welp, that's a yes. It looks like his muscles ate everything that wasn't muscle. That means even his skeleton is muscle! And, kids, that's why it's important to pay attention in biology class.
But it's important to report on both sides of an issue, so…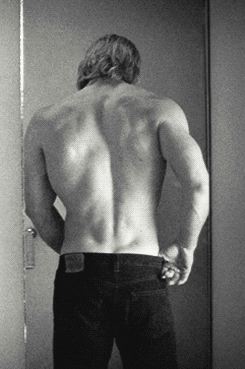 Ok, ok, clearly he knows about the fitness portion. But what about the nutrition aspect of the app? Let's just say you shouldn't eat a double cheeseburger without getting this face.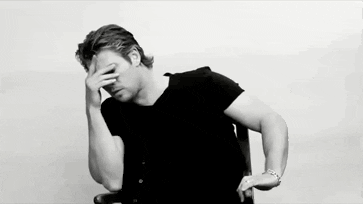 Or this one where it looks like he might start hyperventilating. Someone get the man a paper bag and some kale chips!


And, he knows the importance of getting enough water.

Honestly, celebrity apps can be hit or miss, but Chris Hemsworth definitely has some cred in the healthy-living sphere — he's a strict vegan who's spent the last decade or so staying in Marvel-Cinematic-Universe-worthy shape — and he's clearly curated a top-notch team of wellness experts to keep him looking like this:

Er this.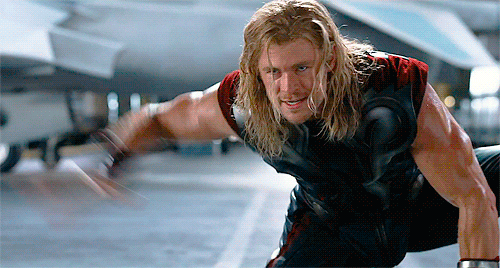 Will you get fit using Centr?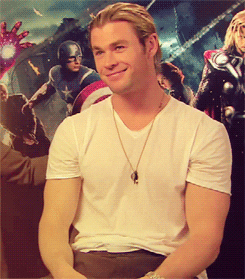 Honestly, that's true. Your results really do come down to how committed you are to sticking with your nutrition plan and your workouts.
What does it cost to have Chris Hemsworth's health gurus in your pocket? If you sign up for Centr pre-launch, you can lock in at a discounted rate of $15.99 per month or $95.99 per year — a little steep for an app, sure, but still notably less than I spend on my garbage local gym with its permanently-damp locker room carpets. I sure will miss those!
The app will be available for iOS, Apple Watch, and online starting in February, but you can click here for more info on to be an early adopter so you too can look like a superhero!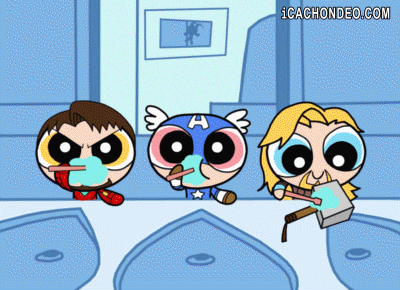 And seriously, if anyone creates an app that can make Miley Cyrus show up at our family functions, send us the link ASAP.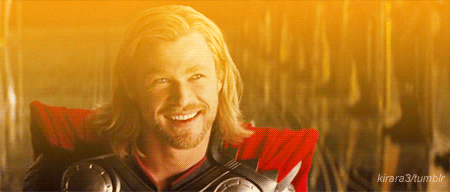 Latest posts by Kara Wahlgren
(see all)