2021 has brought us many of life's big questions. Are we built for 9-5 in the office everyday? Do we wear masks to protect each other? Should the minimum wage be higher? But perhaps most importantly, does Batman do oral?
The Twittersphere erupted when Joe Otterson reported that DC asked writers of the Harley Quinn show to remove a scene in which Batman performed oral sex on Catwoman, because "Heroes don't do that."
We fully reject the idea that heroes don't give head. Why wouldn't a hero be all about pleasuring their partner? Since it tends to be guys who are publicly squeamish about this, we're going to give female superheroes a pass on this one. But, we are taking a closer look at the masked men of comics and asking this vital question: Do they or do they not give head?
Which Superheroes Give Head?
1. Superman
He's a man of Midwestern values, so no, Superman isn't into oral. Sorry, Ohio.
Until of course, he meets Lois Lane, who makes him go down on her, while she caresses her Pulitzer. Apparently, self-competence is his kink.
2. Green Arrow
Yes. It's canon. As Kevin Smith put it, "Oliver Queen just knows how to make the ladies Quiver."
3. The Flash
Yes, and he's happy to, but it's still not very satisfying. You know the guys that promise to rock your world, but are only down there for like two seconds before they come back up grinning like they're expecting a cookie?
Yeah, well, being the fastest man alive is not always great. (Though, tbh being the slowest isn't either.) No cookies for either of you.
4. Green Lantern
Hal Jordan is a test pilot, he spends a ton of time crashing planes.
So what we're trying to say is, he's going down all the time. Green Lantern definitely gives head.
5. Captain America
No, but not because he's selfish. Literally all he knows about sex is the missionary position. In other news, if he needs a tutor, we're volunteering.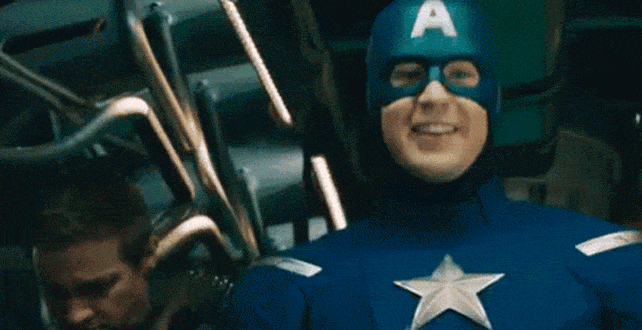 6. Thor
Thor is the biggest himbo hero of all time. He definitely goes down, and loves it, but as a guy who really goes for hitting it hard with a big tool, he lacks… a certain finesse. At least what he lacks in talent, he makes up for in enthusiasm!
7. Iron Man
No. Hard no. He's a snarky billionaire. Does he really strike you as the sharing, giving type? (Elon or Grimes, feel free to chime in here if we've gotten it wrong.)
He went to get Pepper Potts a drink, and left her standing in the cold because he got distracted by another pretty lady. If you asked him to return the favor and down on you for once, he'd laugh. And, that'd be your cue to laugh him out of the bedroom.
8. Ant-Man
Canonically, Hank Pym definitely goes down on The Wasp in a big… er, tiny way. If we're talking about the MCU Ant-Man, we refuse to believe that any hero played by the gem of a human being Paul Rudd could ever be so selfish.
9. Wolverine
This short, hairy king was made for muff-diving. He will go to town with all the ferocity of the animal he is. Also as a Canadian, he's required to love beavers.
10. Cyclops
Yes, but he doesn't like it. This is how the Cyclops-Jean Grey-Wolverine love triangle started.
Knowing whether or not your favorite hero is an eating out connoisseur is so important to how we understand these characters. Since DC has officially ruled on the question of whether or not Batman does oral, we'll apparently have to accept the hard truth that he doesn't.
But we are still left to wonder the answer to the bigger question – does Batman get pegged by Catwoman?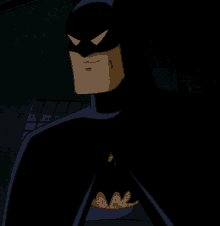 (Yes.)
Latest posts by Marissa Rousseau
(see all)