Every once in a while, the universe throws you something magical. And we don't mean Becky the unicorn who stole our lunch from the office fridge. (We know it was you, Becky. You left sparkles everywhere.) In this case, that magical something is Fleabag's Andrew Scott.
Who is Andrew Scott?
Who is Andrew Scott, you ask? Andrew Scott is an ungodly hot Irish actor who showed us we have more to thank the Emerald Isle for than just green beer and whiskey. (Yes, and you too, Aunt Ruby.)
He's most widely known for his BAFTA-winning work as psychopathic Jim Moriarty in the BBC series Sherlock, but he's also starred in the James Bond film Spectre and wowed London theatre audiences as Hamlet in…you'll never guess…Hamlet.
But his role as the priest in season two of the Phoebe Waller-Bridge vehicle Fleabag has set the Internet on fire. If you haven't watched it (also, why?), Amazon Prime's Fleabag is a dry, irreverent dark comedy that follows the life of a 30-something English woman as she navigates tragedy, loss, and family drama, all the while making snarky comments to the camera. Think of it as Deadpool but with sex scenes instead of action sequences.
In season two, she falls in love with the "Hot Priest." Unavailable guys are our thing, too, and Andrew Scott hits the trifecta — he's gay and taken and his character is celibate. We couldn't swipe right fast enough.
You too? Then here are…
10 GIFs of Andrew Scott That'll Ruin You
We are warning you: Don't look at these Andrew Scott GIFs if you are not prepared to shell out top dollar for couples counseling. You might never be satisfied again.
When he sees the real you…and the real you has an imaginary friend.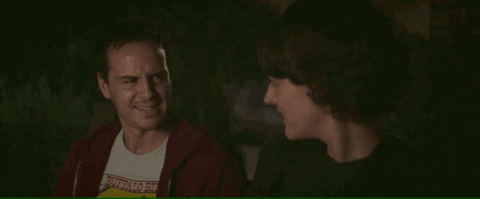 Our internal monologue is speaking in tongues.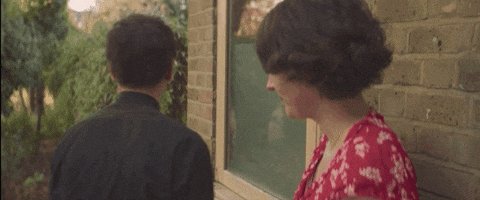 Hot Priest likes Wine Wednesdays and good eyebrows. Same.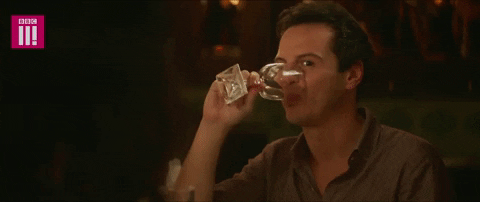 From our new movie: How to Market God to Millennials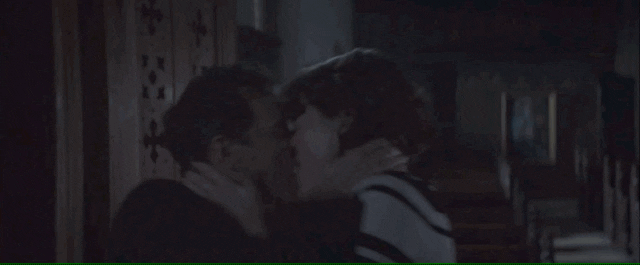 When he's as into fashion as you are.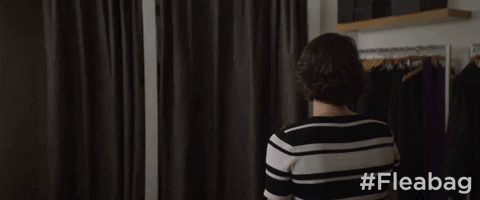 When he also dreads getting up before noon.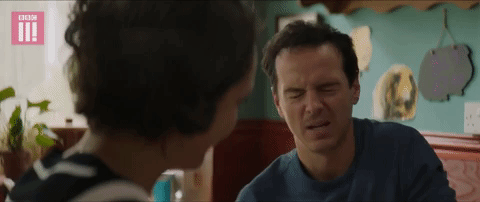 We didn't think Priest-Meets-University of Arizona Frat Guy was our type, but here we are.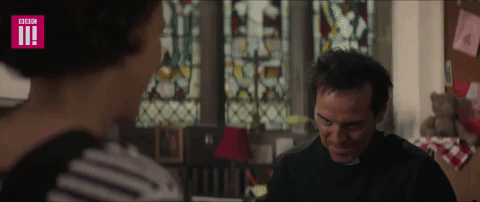 So, is this going to happen or what?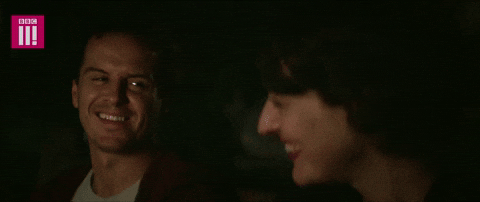 When he tells you he's not available.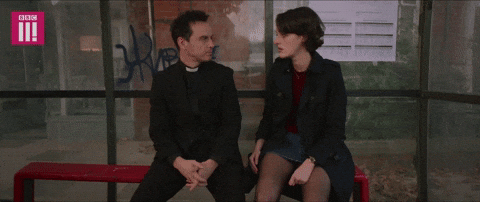 For the people in the back. He's ? not ? available.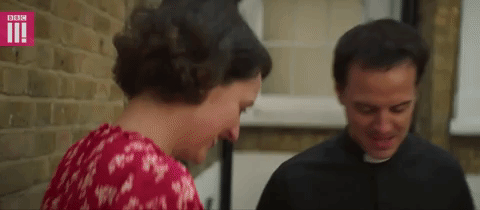 Latest posts by Chelsea Frank
(see all)